Child Carriers Unavailable for 2023 Season
Due to new insurance regulations, child carriers will not be available to rent for the 2023 biking season. We hope to have them available for the 2024 season.
Child Carrier, Panniers, & Bags
Burley Dash X Child Carrier | Axiom Oceanwave Pannier | Axiom Trunk Bag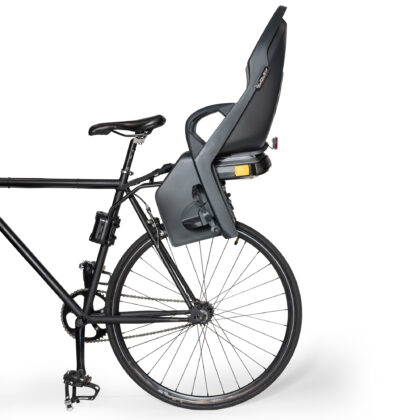 Accessory Rentals for the Trail of the CDA's
Bring your precious cargo on your trip! In addition to our amazing bike trailer selection, The Cycle Haus also offers attachable accessories. Keep your infant or toddler close by with our Burley Dash X Adjustable Child Carrier. Pack a lunch, cell phone, extra water, or extra clothing in our Axiom Oceanweave pannier or trunk bag. Don't leave the essentials behind – Attach them to your bike!
Burley Child Carrier
A rear frame mount child carrier.

Price: 2hr: $15 | 3 hr: $25 | 4hr: $25 | 8hr: $35 | 24hr: $42.50 | Multi-day: $32.50/day
Weight: Up to 40lbs
Axiom Pannier
Carry up 25 Liters of Gear.

Price: 2hr: $5 | 3hr: $6.50 | 4hr: $8 | 8hr: $12 | 24hr: $15 | Multi-day: $10/day


Axiom Trunk Bag
Carry up to 9 Liters of Gear.

Price: 2hr: $3 | 3hr: $4 | 4hr: $5 | 8hr: $8 | 24hr: $10 | Multi-day: $7/day